When it comes to butternut trees on your property, they come with specific requirements and laws. Butternut trees are classified as an Endangered Species by the Ontario Endangered Species Act (2007). This means special care must be taken when working with these trees to ensure the species can continue to flourish in Ontario.
Butternut trees across North America have been infected with a fungus known as butternut canker. As this diseases progresses, cankers appear on and under the bark and cause the bark to shred and fall away. The disease also makes the butternut trees susceptible to other diseases and and infestations. Once a tree is infected, it is difficult to stop or cure the infection.
Work With a Certified Butternut Health Assessor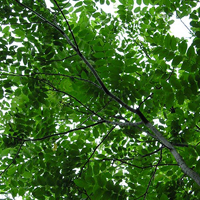 To help prevent the spread of this fungus, Butternut trees have been divided into three categories. In order to remove or harm a butternut tree (whether healthy or infected), you are required by law to have the tree(s) assessed by an official Butternut Tree Assessor. These are exclusively designated by the Ministry of Natural Resources and Forestry.
Peter Wynnyczuk with P & A Urban Forestry Consulting is officially certified as a Butternut Health Assessor under the Ministry of Natural Resources and Forestry (Assessor number BHA #591). This means he is qualified and experienced to assess a property for butternut trees and diagnose butternut canker.
If have a butternut tree on your property that you want to remove or complete work around, you must work with a certified Butternut Health Assessor before you complete the work. If you're completing a tree inventory on your property, a Butternut Health Assessor can also assist in being able to provide accurate information about any butternut trees on your property.
Contact P & A for Butternut Health Assessments
If you have butternut trees on your property, have reason to suspect they may be present, or have questions about butternut canker, contact P & A. Our Certified Arborist is qualified to examine and diagnose butternut trees on your property.
Contact P & A today!
416-399-4490
info@paurbanforestryconsulting.com