When embarking on construction, exterior renovations or demolition work on a property, typically municipalities have by-laws or policies that require specific types of Arborist Reports.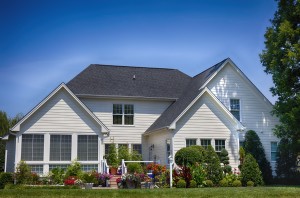 Building additions, renovating existing structures, demolishing, and rebuilding often require specific types of applications and permits. Depending on your needs, the location of your property, and other specifics, Development Applications often must include evaluations and reporting about trees. This could include tree health, an inventory, species assessments, tree protection plans, or tree replacement plans.
Arborist Reports can only be completed by Certified Arborists. When you work with a Certified Arborist on your Development Application, you are getting the required experience necessary to complete the report up to municipality standards. Certified Arborists know what to look for and what to recommend in each unique situation so that your development application can be looked at and approved more quickly!
Contact P & A For Development Application Tree Reports
If you're considering adding an addition, renovating, demolishing, or rebuilding on your property, we can help provide the appropriate Arborist Report. Most municipalities will require one before any large scale work is completed on the property.
If you are developing on your property, contact P & A. We can provide the Development Application Tree Report to get your construction project or demolition underway!
416-399-4490
info@paurbanforestryconsulting.com