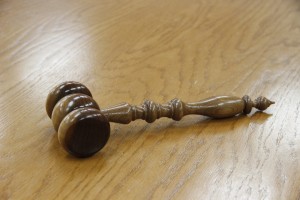 As unfortunate as it is, sometimes disputes arise between neighbours about landscaping and urban forestry issues. If you're having a dispute with a neighbour over a tree on a property and are looking to take the matter to court, an expert witness is a great asset.
Some common situations that may require an arborist expert witness are disputes with neighbours over tree condition issues, unapproved tree work being carried out on your property by a neighbour, contractors overstepping boundaries to work on your side of the tree without your permission, construction work in the vicinity affecting your tree.
The Certified Arborist at P & A Urban Forestry Consulting can provide an assessment of the tree(s) affected and provide you with a written arborist report to determine the scope of damages to your tree(s). This can then help you determine the best course of action to seek legal assistance, compensation for damages or prescribed actions to help the tree.
Further if a legal case is started, we can provide expert witness testimony, in person or written, in regards to tree and landscape issues. For Court we can help assess the extent of any damage and provide testimony respecting the specific tree or landscaping issue. We are also qualified to make recommendations to help correct the situation when possible. Being unbiased means that we are able to professionally and accurately speak about a variety of tree issues and help find a solution to tree disputes.
We will work with you from the initial filing to trial. Our almost 40 years of experience in the tree care industry allow us to make comprehensive, concise, and professional testimony for a variety of technical situations.
An expert witness can often make the difference between winning and losing a case. Let our expertise work for you in clearly identifying problems and wrongdoings, explaining the correct course of action, and analyzing all options and scenarios.
Contact P & A For an Expert Witness
If you require an expert witness in a dispute with a neighbour or company, we can help. We can provide arborist expert witness services in southern Ontario for a variety of purposes. At P & A, we are flexible, professional, and confidentiality is our priority.
We can provide both written and/or in person testimony as required by your case. We are able to participate in mediations, agreements, and court hearings.
If you require expert witness testimony from an arborist, contact P & A!
416-399-4490
info@paurbanforestryconsulting.com