When it comes to urban forestry, there are dozens of assessments and reports that can be completed on trees and properties depending on your specific needs. Whether you are a developer working on a property with hundreds of trees to consider, or a homeowner worried about a possible infestation, P & A can help!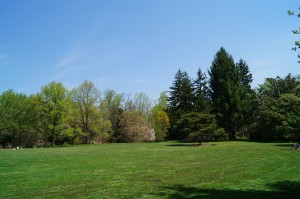 We provide general property and tree assessments depending on your needs to help you find the best way to care for the trees on your property and ensure you're following any local bylaws. We can also help you navigate endangered or invasive species, injections, and reporting.
We provide unbiased assessments so you can be sure you're getting honest, experienced, and educated knowledge about the trees on your property, whatever you may need it for.
Contact P & A for General Property & Tree Assessments
P & A Urban Forestry Consulting can help with various types of tree assessments on your property.
If you're looking to renovate or build on your property and your trees could be affected, or if you need to navigate your local tree bylaws, we can help you follow the regulations/policies and help ensure the health and safety of the trees on your property.
If you have trees on your property that are showing signs of a disease or infestation, contact P & A. We are qualified to diagnose what issues are affecting the trees on your property and recommend treatment options or, when necessary, suggest removal.
For more information about our specific services, check out our Services page. For general assessments or if you aren't sure what type of report / assessment is right for you, contact us today!
416-399-4490
info@paurbanforestryconsulting.com