Tree inspections have a variety of uses and benefits. When completing a tree inspection, we can assess the current condition of your tree(s) to help develop a strategy respecting their health, corrective measures or if needed removal.  This would be dependent on what is proposed or has happened near the tree(s).
Tree inspections are often useful to supplement other types of reporting. When seeking a permit to remove a tree, in preparation for renovations/redevelopment or development of a site, or creating a tree inventory, tree inspections can provide valuable information to enable appropriate decisions  related to trees.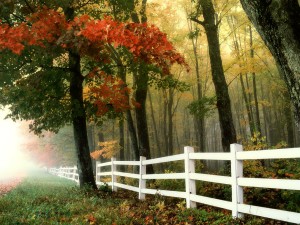 Tree Inspection Reports provide you with valuable information whether you have a small backyard with only a few trees, or a large lot with many trees. At P & A, our Certified Arborist is qualified and has the experience to provide unbiased, detailed Tree Inspection Reports and information for your property.
Benefits of Tree Inspection Reports

Tree inspections come with a variety of benefits depending on your property's unique needs. In completing a tree inspection, an arborist can:
Diagnose diseases or infestations
Provide treatment plans where infestations or diseases are present
Recognize damage and recommend steps to remediate it
Determine the environmental and cultural value of the tree
Determine if the location of the tree is significant (i.e., close to a building or utilities which could create future concerns)
Help you follow municipal bylaws/permits, if a condition of monthly tree inspections has been prescribed in relation to construction or renovations
Make unbiased recommendations for tree maintenance/pruning/removals
Inspect Work at completion of a project for any review of permit conditions as it relates to trees and any suggest any additional work to seek clearances or return of securities as applicable.
Make recommendations for tree and urban forestry management on properties
Tree inspections are beneficial in any circumstances. Whether you believe your trees are under stress, have a large property with many trees to manage, need a tree inventory and management plan, or simple want to check up on the health of your trees, a tree inspection can help.
When you have a Tree Inspection Report completed, you will have a detailed understanding of the health, species, and prognosis of trees on your property, as well as any recommendations for maintaining their health or removal.
Contact Us Today for Tree Inspections & Reports
If you're interested in getting a better understanding of the trees on your property or require a forestry management plan, contact P & A. Our Tree Inspection Reports can be used as part of other Arborist Reporting or tree inventories, and part of general urban forestry management.
Contact us today for more information!
info@paurbanforestryconsulting.com
416-399-4490